PHILIPS HL7756/00 750W Mixer Grinder
Nu.4,895.00
with 25 minutes continous grinding*
Powerful 750W Turbo motor
Advanced air ventilation system
Durable coupler
Food-grade and high quality stainless steel jars
Specialized blades for smooth grinding
In stock
PHILIPS HL7756/00 750W Mixer Grinder

Request a Call Back

The administrator can manager
the message with this product information in the Dashboard

Delivery & Return

Delivery

We ship to all 50 states, Washington DC.
All orders are shipped with a UPS tracking number.
Always free shipping for orders over US $200.
During sale periods and promotions the delivery time may be longer than normal.


Return

Elessi will accept exchanges and returns of unworn and unwashed garments within 30 days of the date of purchase (14 days during the sales period), on presentation of the original till receipt at any store where the corresponding collection is available within the country of purchase.

Your return will usually be processed within a week to a week and a half. We'll send you a Return Notification email to notify you once the return has been completed.
Please allow 1-3 business days for refunds to be received to the original form of payment once the return has been processed.

Help

Give us a shout if you have any other questions and/or concerns.
Email: [email protected]
Phone: +1 (23) 456 789

Ask a Question

PHILIPS HL7756/00 750W Mixer Grinder

Ask a Question

The administrator will get the request a call back
include this product information in the Dashboard
... people are viewing this right now
---
Grind more, cook more
Philips Mixer Grinder offers newly designed 750W Turbo motor with advanced air ventilation system that gives you the confidence of break down free continouse 25 minutes grinding experience even with tough ingredients like black gram(dal)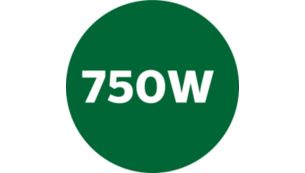 Powerful 750W Turbo motor
Newly designed powerful Turbo motor for continuous grinding – 750W Turbo motor that gives you the grinding experience even with tough ingredients like Black whole gram (dal) for preparing tasty Vadas and Dosas.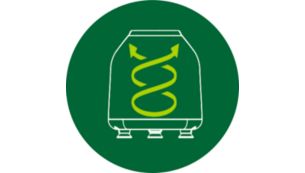 Advanced air ventilation system
The advanced air ventilation system provides faster cooling of the appliance which ensures longer life of the motor.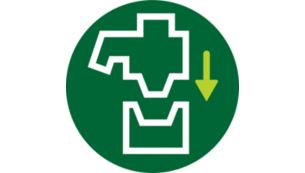 Durable coupler
The coupler is made of tougher plastic material for firm engagement between the jars and the body which ensures continuous grinding performance; while you focus on your cooking.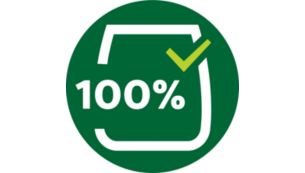 Food-grade and high quality stainless steel jars
Food-grade high quality stainless steel jars enable grinding of batters, purees and pastes milkshakes and lassis in the same jar. The semi-dome transparent lid allows you to see the ingredients for perfect consistency to suit your way of cooking.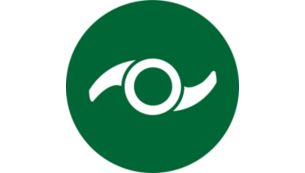 Specialized blades for smooth grinding
Specialized blades helps to cut even the toughest ingredients and gives the finest paste and smoothest shakes and purees for daily cooking especially for smooth grinding preparation of chutneys, dips , masalas and pastes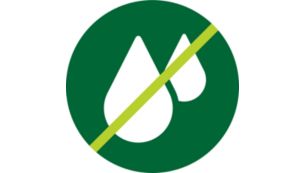 Leak proof jars
Specially designed rubber gaskets for the lids of wet and chutney jars that guarantee a tight fit and smooth and secure locking.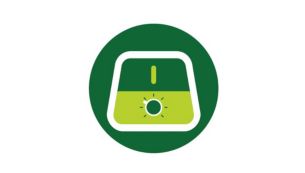 Unique triangular body design
Unique triangular compact shaped body with less grooves for easy cleaning.
No more offers for this product!
General Inquiries
There are no inquiries yet.
Store
SKU:
TG63691
Categories: Appliances, Home Appliances, Kitchen & Dining, Kitchen Appliances, Mixer Grinder
Tags: MIXER GRINDER, PHILIPS, PHILIPS HL7756/00 750W Mixer Grinder
Brand: PHILIPS
Related Products
Pure Vie 6 Piece Stainless Steel Pipe Nozzles
Nu.

430.00
Professional Cake Decorating Tools: Perfect tools to decorate all your desserts, cakes, cupcakes, cookies, cakes, sugar and much more, it helps you easily decorate cakes for birthdays, weddings and other events. Ideal for both beginners and professionals. An ideal gift for yourself or your friends.

Diverse creativity: With a set of different cake tip designs you can create all kinds of beautiful patterns on cakes, cupcakes, cakes and cookies. Put your art to great use and give your cakes spectacular decorative touches with this set of cake decorating tips.

EASY TO USE – These tips save you time decorating and help prevent cake crumbs from getting into your frosting. A single squeeze into your frosting bag (not included) will frost from the top of the decoration and you can create a pretty flower bud in full bloom.

HIGH QUALITY AND SAFETY – Made of high quality food grade 304 stainless steel. Strong, non-toxic, tasteless, corrosion resistant, stainless, safe and durable. Easy to clean and dishwasher safe.

GREAT FOR HOME BAKING – Use these tools to make cake decorating fun and easy. A simple kitchen toy for you and your children. Ideal tools for cooking, family, parties and picnics, adding a lot of happy time. Perfect gift for Christmas and all kinds of occasions.

Stainless steel frosting nozzle ideal for cookies, cupcakes and cake decorating. The nozzles are made of stainless steel. You can use it to create your own beautiful cakes and cookies. Contains swirls, rosettes, flowers, strings, stars, leaves, and other designs.

Instructions for use:
1. Clean the mouthpiece, wash it with hot soapy water and dry it. Prepare the piping bag, cut to allow the nozzle to pop out 1 to 2mm, then insert the nozzle into the bag.
2. Put the buttercream in a bag. The buttercream should be firm, room temperature, not too soft.
3. Place the nozzle on the base of the cake or cupcake, while gently squeezing the life nozzle.
4. Clean the end of the nozzle.
5. Use a blade nozzle to fill gaps, this will complement the overall effect.
6. If the buttercream is too soft, the sprouts will close. Put it in the fridge if necessary.
7. After use, wash with hot soapy water and dry.
Durable and unique nozzle tips that create a variety of cake styles, applying a little pressure to get stunning designs on your cakes.
Store:
Tshong
0 out of 5